Tent Dryers
OPTION #1 (Put 'em up wet!) You have several good options for dealing with drying tents. For small to medium sized companies with smaller tents, putting clean tents up wet is a very effective and free option. Watch the video below to learn more about sending them out wet and letting them dry at the jobsite.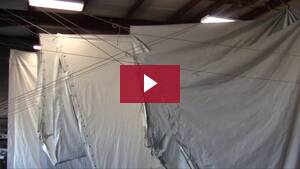 OPTION #2 (A Pulley System) Pulley systems with a block and tackle system is an affordable and effective way to dry tents, but there are several things that must be considered when examining this option. The video below will guide you and tell you where to get great advice for using this system.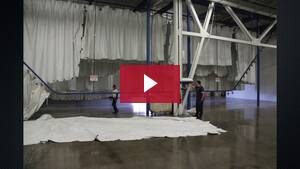 OPTION #3 (A Tracking/Trolley System) In the video below you'll see how a tracking/trolley system works. This is an effective custom solution that will take care of drying needs for years to come!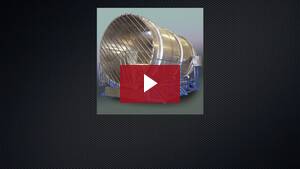 OPTION #4 (Tumbler Dryer) If you're looking to dry high volumes of tents in a shorter period of time, a tumbler dryer is a great option. For all the advantages a tumbler dryer offers, including space savings and shorter dry times, check out the video below.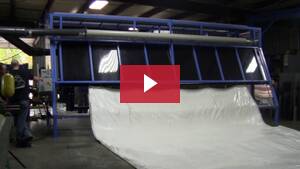 OPTION #5 (Flat Panel Dryer)
If you're a large volume business demanding bigger production and consistent dry times for your flat panel tents, our flat panel dryer will get the job done! The short video below will show you how and why our flat panel dryer produces incredible results!